Get Your PVC and Vote The Right CEO of Nigeria in 2023 Election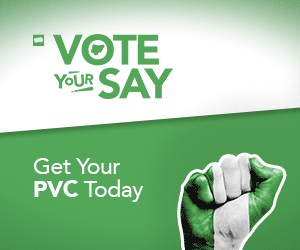 It is a right as a citizen above 18years to vote and our negligence all along has brought the Nation to the state where everything is collapsing at a fast pace, but we have got another chance to correct this and this we all should by february 2023 in the next general election.
Please Get Your PVC and Vote for the right CEO and other offices. Know your candidates, know their plans, look at them in 2,3,4 years and be sure you will happy you voted them.
Vote Wisely and Rightly, Pray and God will Give us a leader after His own heart.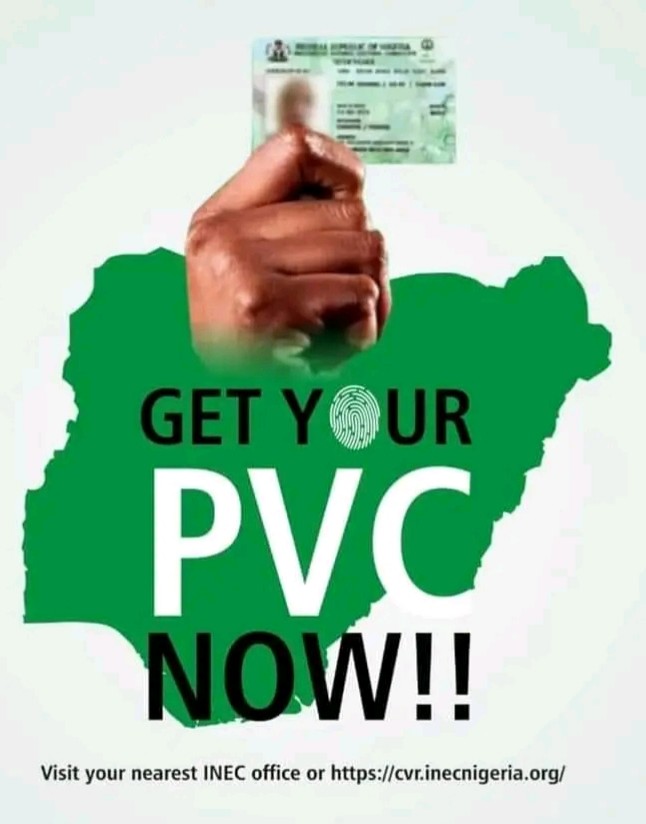 By virtue of the Constitution of the Federal Republic of Nigeria, 1999 (as amended), tenure of the President, Vice President, Governors and Deputy Governors of States of the Federation (except Anambra, Bayelsa, Edo, Ekiti, Imo, Kogi, Ondo and Osun States) will expire on the 28th day of May 2023 while the National and State Assemblies will stand dissolved on the 8th day of June 2023.
Check the guidelines and give your vote to the right candidate. Get up on the 25th of February 2023, locate your polling unit and vote.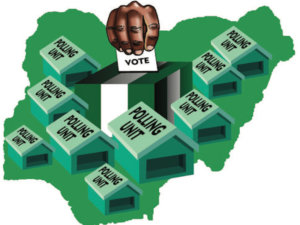 You can also check out the Timetable for the Nigeria 2023 General Election Here